Found this graphic buried (but not) in NY Times site.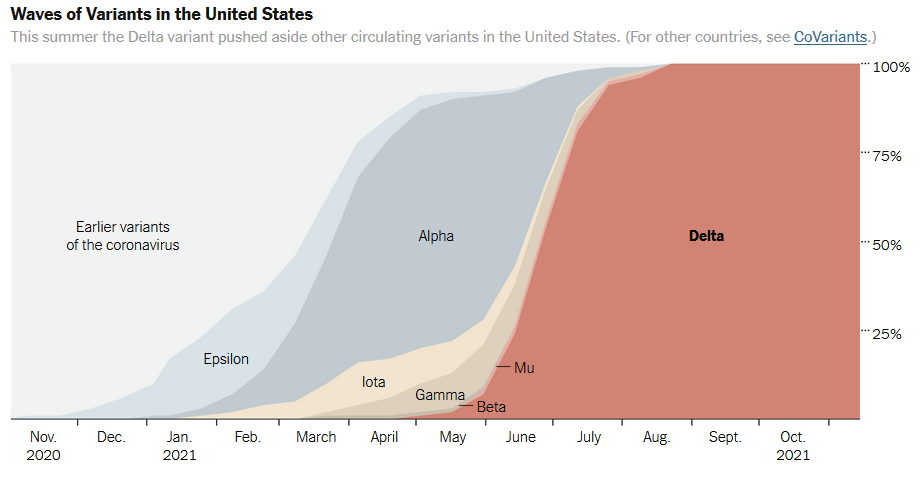 I've not seen anything like it before; apparently it's been updating since it was first created in Feb. Will watch for Omicron takeover.
Lots more information about mutations, genetic sequencing... the weeds about what makes a variant a variant. I like to read it and pretend I understand it.