I considered writing a full Weekly Update but then I realized most of you would be more interested in this development instead anyway: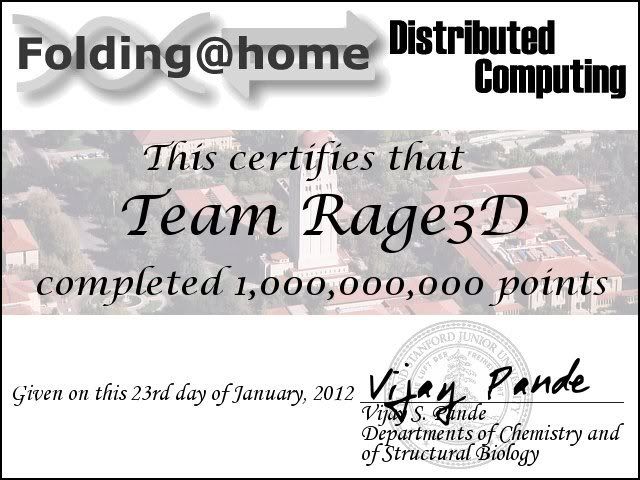 On Friday the 19th we finally cracked the 1 billion mark. Thank you to everyone who helped us get here! Since I couldn't be content with just a picture and a few words, here some rough numbers to give you an idea of where we've been and the path that lies ahead:
In the approximately 11 years and a few days that Team Rage3d has existed we have averaged about 250,000 points per day.
At our current points per day of 1.2 million, it will take us about 2.3 years to add another billion points to our total.
At the moment Team Rage3D is ranked at #29; at our current rate of 1.2PPD it would take us about 25 years to reach the 12 billion points that the #1 team, folding@evga, is at right now.
Stop by the
Distributed Computing Sub-Forum
to talk about this and other Folding@home related topics. Fold On!