hiya guys....im just posting pics of my ht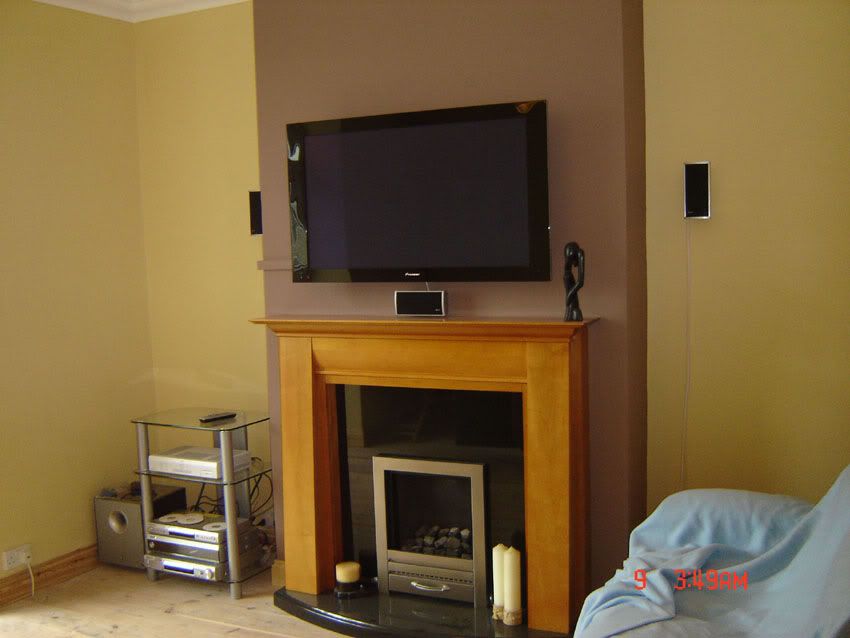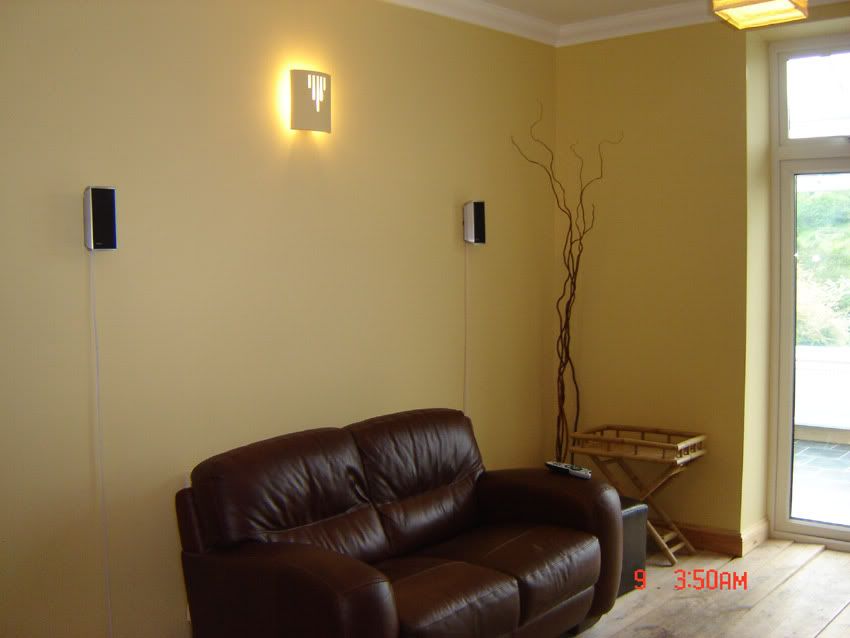 well thats the room its in, nice a big.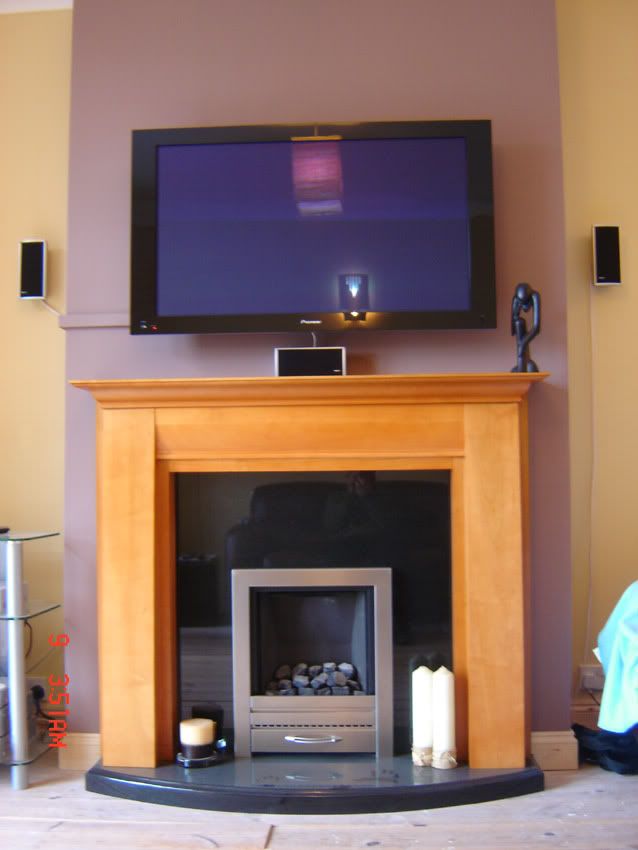 thats the HT screen, it the pioneer 50" plasma (PDP-505XDE), i have to say that hl2 in 720p looks sooooooooo good on this thing, perfect for movies and gaming. tv could be a bit better as its not very good at showing good pictures under about 620p/i (which is was uk sky tv is)!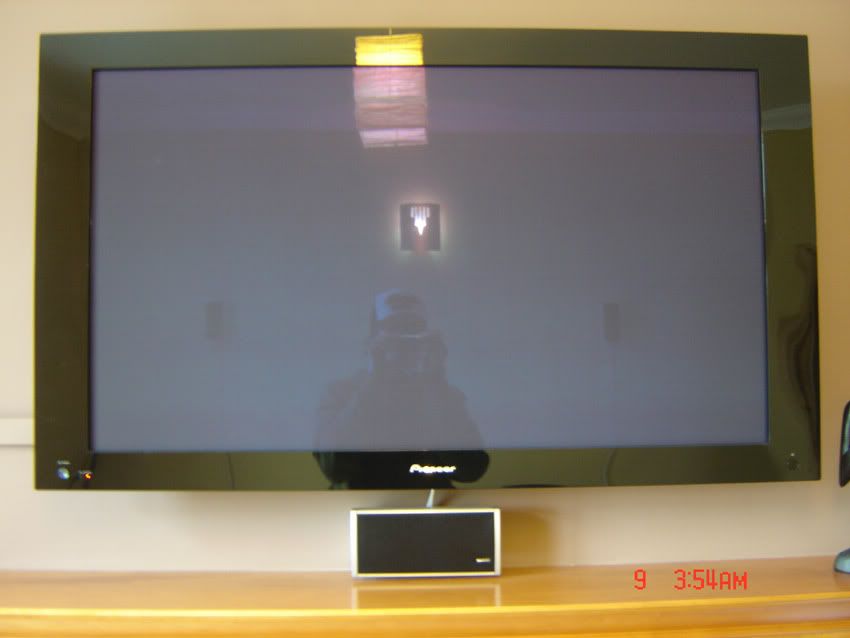 (just screen)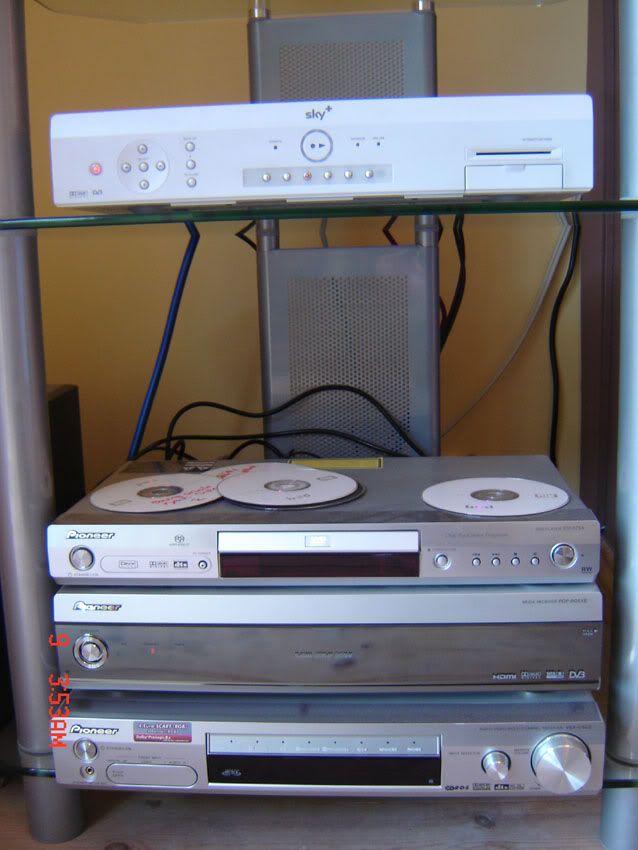 (top - bottom) sky plus tv, pioneer progressive pure dvd player, plasma pure digital media box, pioneer amp (VSX-C502-S).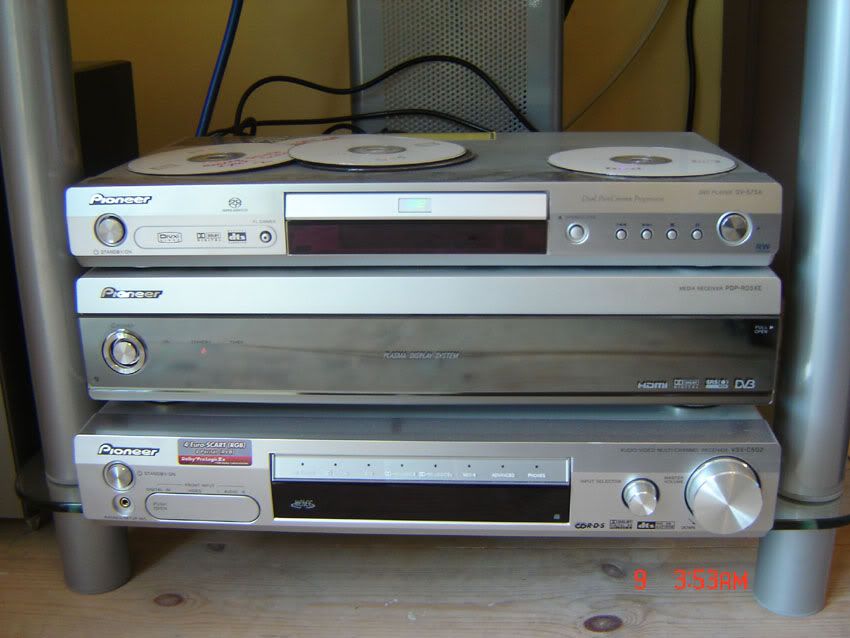 dvd - wow this dvd playing is amazing, it will play everything thing i have put in it! mosty copyed dvds :evil: but music, and original dvds....even wmp 10 coded dvd disks. it does dvd up to 1080p and is hdmi ready.
plasma media box - this is were everything is inputed (is that a word), then there is only on wire going up to plasma, at the moment i have everything thing connected using componant (sp?, the three colours)
amp (VSX-C502-S) - well....were to start, i could say loads but im not guna. basicly it does every type of surround sounds and even a few that i have never heard of, it has very clean sounds very good mids and highs. it can do up to 8.1 and has the easyest setup know to man, all you have to do is plug a mic into the phones socket and then put it were you normaly sit and press the setup button and it will set up the pressure, distance, surround sound levels....everything auto.....i would buy it just for this feature!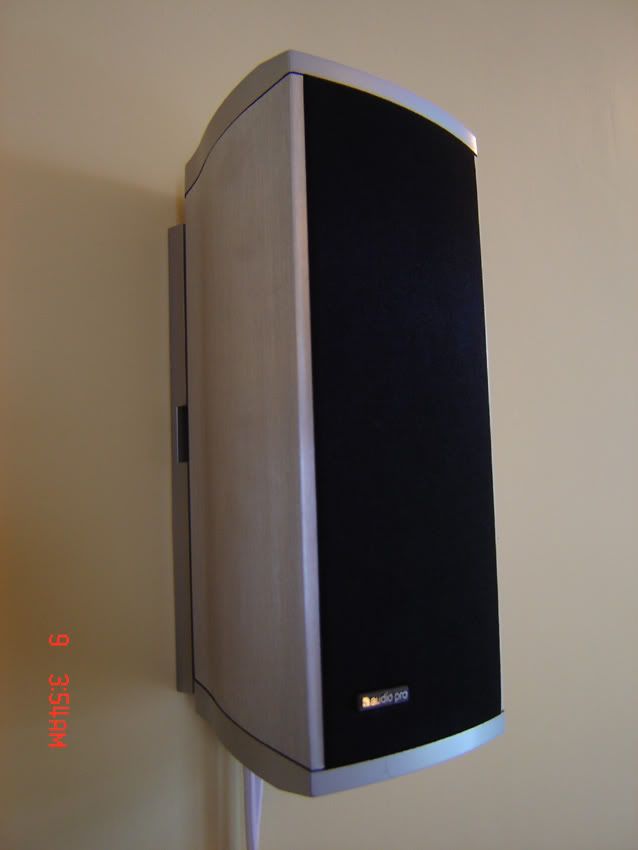 my speaker, 5 for all surround channels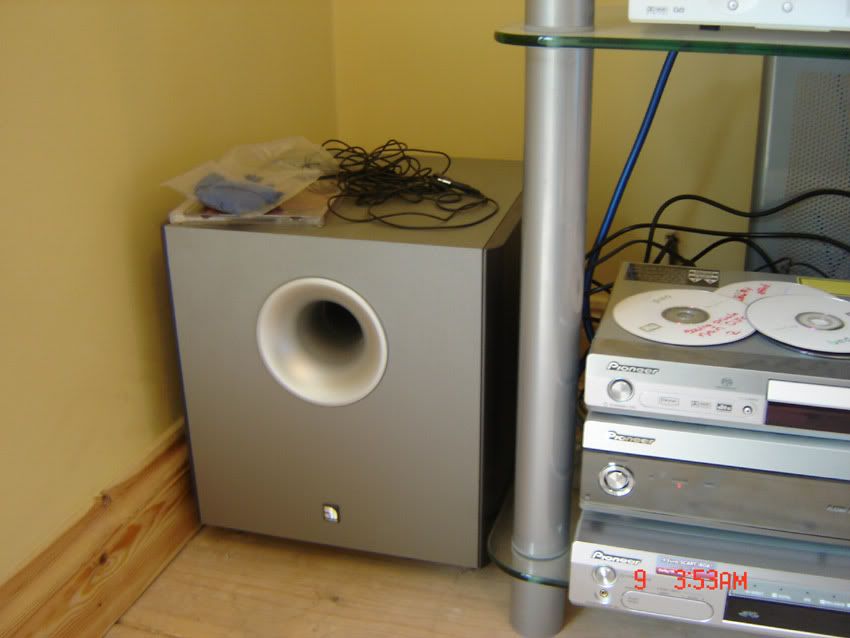 the sub
im not to sure about the specs of these, i know there hand made out of wood then covered in drop dead sexy SS (stainless steel), i think that they are swidish and the guy that owns the company was the first to make an sub in a box (if ya get me).......
http://www.audiopro.com/
(the site)
http://www.audiopro.com/products/cin...pm02set5_1.asp
(link for speakers and sub) thos link are for anyone that want to read up on them.....oh and i bet your all dieing to know..yea they sound fliping mint..best sound i have ever heard (iv had a few high end speaks/hi-fis)
thanks all
peace